Moon Audio Silver Dragon V1 and Bronze Dragon IEM Cables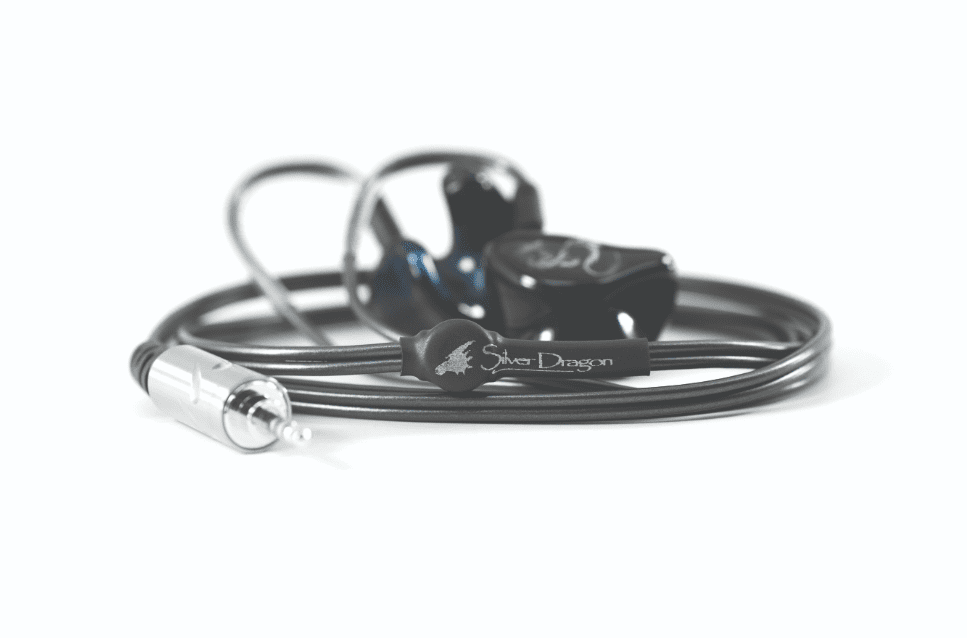 Moon Audio is a world-class retailer of high-performance personal- and home-audio components, and also the manufacturer of the critically acclaimed Dragon Series personal-audio cables. Despite its growing reputation, Moon remains a family-based business, run by company founder Drew Baird and his wife Nichole. Baird has been building personal-audio cables since 2003, making Moon one of the first firms to recognize the performance potential of well-designed personal-audio interconnects and cables.
This capsule review looks at two Moon offerings, both geared for use with high-performance earphones and CIEMs: the Bronze Dragon IEM cable ($200) and the Silver Dragon V1 IEM cable ($195). Moon says the Bronze Dragon cable is characterized by a "warm, full, musical" sound, while the Silver Dragon V1 provides "a more resolute and detailed open sound" with "more cohesive and controlled" transients and "tighter and more controlled" bass.
Bronze Dragon IEM uses Kevlar-reinforced high-puritycopper conductors, while Silver Dragon V1 uses a Kevlar-reinforced center (positive) conductor of very high-purity silver wrapped by an outer (negative) conductor made of silver-plated high-purity copper. Importantly, both cables are offered in various lengths with a wide variety of headphone and amplifier termination options. Our samples used industry standard 2-pin earphone connectors.
Both cables had lightning-fast transient attacks and superb dimensionality. Each musical element floated in its own time and space, while blending together gloriously, creating a picturesque rhythmic soundscape. Silver and Bronze Dragon also did an excellent job of reproducing male and female vocals. Their sound was organic and lifelike in size and scope. One sonic differentor was that Bronze seemed to have greater warmth and texture, like a sunrise on a cloudy day versus a clear morning. This is not to suggest Silver Dragon V1 sounded cold or bright (it didn't), but rather that Bronze captured sheen and sparkle with greater gusto. Both Dragon cables make ideal complements to reference-level earphones and CIEMs.
Specs & Pricing
Price: Silver Dragon V1, $195; Bronze Dragon, $200 (pricing depends on length and termination)
MOON AUDIO
106 Brady Court
Cary, NC 27511