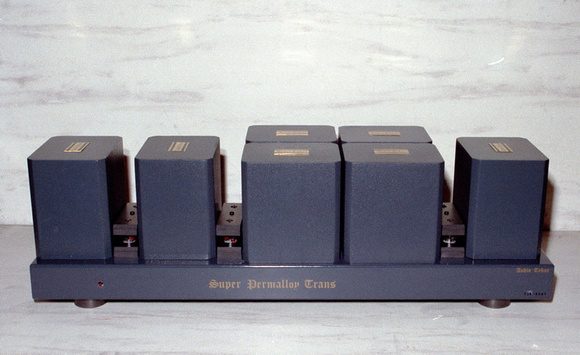 You guys won't be hearing from me regularly on the Forum threads for a short while (which may come as a great relief to some). On Friday I'm going to Tokyo with Tangram Audio's Yujean Kang to visit a couple of high-end designers/manufacturers who are relatively little known over here in the States but are highly regarded in Japan.
The first is Kiyaoki Imai of Audio Tekne, whose fabulous TEA-2000 phonostage I use as a reference and have awarded Golden Ears and Editors' Choice awards. Among other delicacies, Mr. Imai makes a $130,000 phonostage! (Yes, you are reading that correctly.) And I'm going to get to hear it! Not at Mr. Imai's shop—it's a truly custom-built item, too expensive for Mr. Imai to keep "on the shelf"—but at the home of an (I assume wealthy) Japanese audiophile, who also has some of Mr. Imai's choicest other gear (all of which is exquisitely hand-built and priced along the lines of the phonostage). If you're interested in perusing the Audio Tekne line, go to http://www.tangramaudio.com/content.htm and take a look. (BTW, not everything that Mr. Imai offers costs a fortune. He and his wife make some hand-wound Litz-wire speaker cable and interconnect that I think is terrific—and very reasonably priced. For which, see my blog at www.avguide.com/blog/affordable-cable-thats-good-the-high-priced-stuff.)
Mr. Imai's products are tube (often 300B), but I will also be visiting a premier solid-state company that goes by the unlikely name of Technical Brain. (If you want to know more about Technical Brain, go to www.technicalbrain.co.jp/en/.) Like Audio Tekne, Technical Brain is an artisanal Japanese high-end design and manufacture firm that, by report, makes transistor gear that, like Audio Tekne's tube offerings, is rare and expensive and fabulous-sounding. Its TB Zero Series amps and preamps have a heckuva reputation. Indeed, my friend and colleague and TAS Editor-in-Chief Robert Harley actually heard and examined some Technical Brain components at a CES several years ago and when he found out I was going to visit the company he got excited: "The gear was built like Soulution or FM Acoustics! Fabulously well-made, technically innovative, and great sounding." I can't wait to hear (and possibly review) some of it!
If I can get access to the Internet, I will post pix and comments on-line from Japan. I will also write an on-line summary of my trip and a special report in TAS that covers what I saw and heard.
Until later, sayonara!