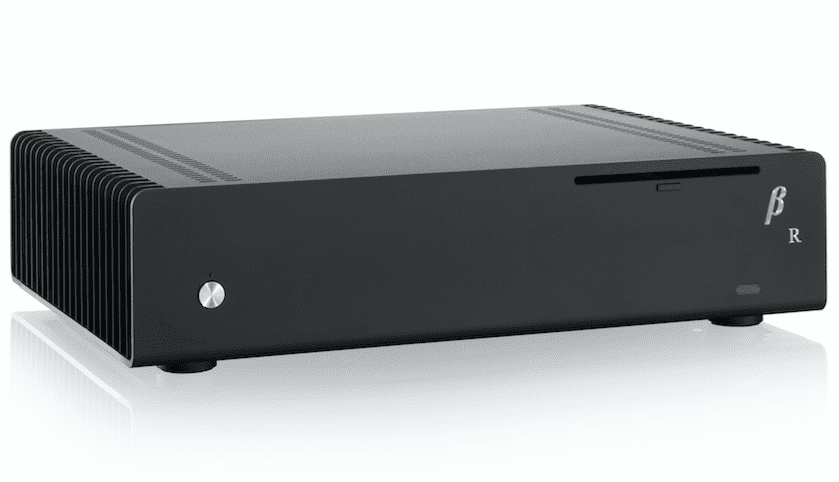 The following is a press release issued by Baetis Audio.
August 9, 2016 – Baetis® Audio is pleased to announce the new Reference 2 music server.  We just raised the bar, again. We left the Baetis proprietary daughter-board unchanged, as well as the critical HD audio codec on the motherboard.  But the rest of the Baetis Reference components were improved:
The Reference 2 utilizes the latest 6th generation of Core i7 Intel CPU and its associated chipset ("Skylake") and motherboard ("MB").  CPU speed is increased slightly, but RAM speed is increased by 35%.  Since all audio formats (and video for those who use it) are played through RAM on a Baetis, this RAM speed boost is quite significant in improving audio.
The internal wiring (sending the SPDIF signal through our proprietary daughter-board, then the resulting AES and SPDIF signals to the connectors on the rear panel) have been upgraded using cryo-treated pure silver digital cable, fully shielded, made for us by Revelation™ Audio Labs.  This is a world's first inside any music server or any computer, so far as we know, and the impact is obvious.
The external PSU (ac/dc converter) has been upgraded to the new HD-Plex™ linear PSU putting out 300 watts.  This immediately increases presence without waiting for burn-in, along with greater detail.  This is the first linear PSU we have found that a) has sufficient wattage to power everything that a Baetis can do, and b) doesn't get too hot to the touch when doing certain things (such as playing hours of DSD transcoded to PCM for a world-class DAC, or several Blu-ray concerts in a row).
The DC cable connecting the PSU to the Baetis computer is now made especially for us by Revelation™ Audio – a cable made of cryo-treated pure silver that imparts as much audio improvement as the new PSU itself!  [You can buy the new PSU with its new cryo-silver DC cable for ANY previous Baetis with a Neutrik® Powercon™ DC connector on the server's chassis.]
Even the ATX DC distributor inside the Baetis has been upgraded to an HD-Plex model that is fed 19v of DC power from the PSU instead of 12v.  Another "detail" that our competitors do not worry about.
We did NOT change the hybrid cooling system which combines the efficiency of heat pipes with the motherboard cooling capacity of an ultra-quiet Noctua™ exit fan.  No measurable noise, on a digital sound pressure meter, above that of the audio system on standby, at a distance of 3 feet from the computer.  Meanwhile, MB temperatures are at least 20° C lower than fan-less servers, for much better longevity.
If you have the right speakers and the right DAC or pre/pro, the Baetis Reference 2 ($17,200) will impress you with its detail, sound stage, and musicality.  Oh yes, the video and multi-channel audio are also significantly improved for those of you with a world-class home theater.  Go to www.baetisaudio.com, or e-mail Joe at [email protected] or call at 888-357-0035.  Baetis media servers are proudly hand-built in the USA.