Analogue Productions' New 45rpm LP Reissues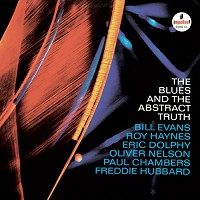 (Note: This is somewhat of a hybrid blog—part news story, part blog, and, hopefully, part forum. If you already have auditioned these reissues, please add your comments below. Thanks!) 
The estimated five-fold increase in vinyl sales during the past year (a three-fold increase from just the majors) has been fueled by some incredible reissues. Look at the latest TAS Buyers' Guide, (Spring 2010, issue #197), compiled by Mark Lehman and the TAS staff, which contains a plethora of recommended audiophile recordings, the majority of which are reissues. 
In many cases, the reissues are better than the originals for four reasons: 1) 45rpm reproduction instead of 33-1/3  2) higher-quality, thicker vinyl; 3) meticulous remastering, using the original source material; and 4) virgin vinyl with no wear. To be fair, there are also several cases where pristine originals are sonically better, if you can find them, but in these cases, their prices can be astronomical. In these tough economic times, one of the cheapest "upgrades" for your system is to invest in some great reissues. I'm amazed by how many audiophiles think nothing of laying down several "large" on system upgrades, but balk at paying $50 for a double-album of GREAT 45rpm source material.
I just found out that a new batch of my favorite recordings have just been reissued as 45rpm LPs by Analogue Productions and are already shipping! Many of the new reissues are also on SACD (or CD). Those of you who follow the reissue schedule closely may be well aware of these releases, but as a music lover who is always on the look-out for great recordings & performances, I can't wait to get my hands on them. I own many of the originals and they are outstanding but mine have a lot of wear, because the music is so good. Analogue Productions has a history of producing really fine reissues so I will be excited to hear these new ones and compare them with my well-worn originals. 
Some of the TAS and Hi-Fi+ music reviewers undoubtedly already have many of these in their hands. Indeed, Dennis Davis, from our sister publication, has already raved about the first one I've listed in the latest issue of Hi-Fi+ (#68), and I take that as a very good sign that this batch is noteworthy.
Here are some of the new vinyl Analogue Productions 45rpm reissues that really caught my eye.
The Blues and the Abstract Truth is one of my favorite jazz recordings. What a group of heavy-weight performers! Besides Oliver Nelson on tenor sax, you've got the incomparable Bill Evans on piano, Freddie Hubbard on trumpet, Paul Chambers on bass, Roy Haynes on drums, and Eric Dolphy on flute and alto sax. This is the jazz equivalent of a super-group. Kevin Gray did the remastering so I have really high hopes for this reissue.
The original was one of the finest sounding recordings of Rachmaninoff's Symphonic Dances and Vocalise you're likely to find. Although the Dallas Symphony plays their collective strings off, some may prefer other performances. It will be interesting to compare this to the Athena reissue that is no longer available.
The original The Power of the Orchestra has been on many "best recording" lists, and the discontinued Chesky reissue, with Leibowitz and the Royal Phil, made in on HP's Super Disc list. Yeah, this is one of the best RCA Living Stereo DECCA recordings at Kingsway Hall by Kenneth Wilkinson and pristine original copies cost a mint. This is really accessible, power classical music. 
I don't have the original of Julie London's signature album, Julie is Her Name, so I'm really happy that this has been reissued. This two-LP set has been mastered by Bernie Grundman on his all-tube disc cutting system and the LP is pressed by RTI. Female vocals and tubes seem to go together so I'm putting this one at the top of my list. Don't be thrown off that this is a mono recording. Many of them will blow you away.
 Ben Webster: See You At The Fair: Ben Webster was at the height of his powers when his final American LP was recorded. What a gorgeous, "fat" tone he had on the tenor sax. I can't wait to settle into my listening chair and float away.
There are several more new Analogue Productions reissues to check out beyond these, like Humble Pie's Smokin. Humble Pie was one of the best rock groups in the late 60s, so this one could really be "Smokin".  Also, Bill Evan's Moon Beams is available again. Don't miss out on it this time. Lots of SACDs, too.
If you already have 'em, let me know how these reissues compare.