2020 Golden Ear Awards: Neil Gader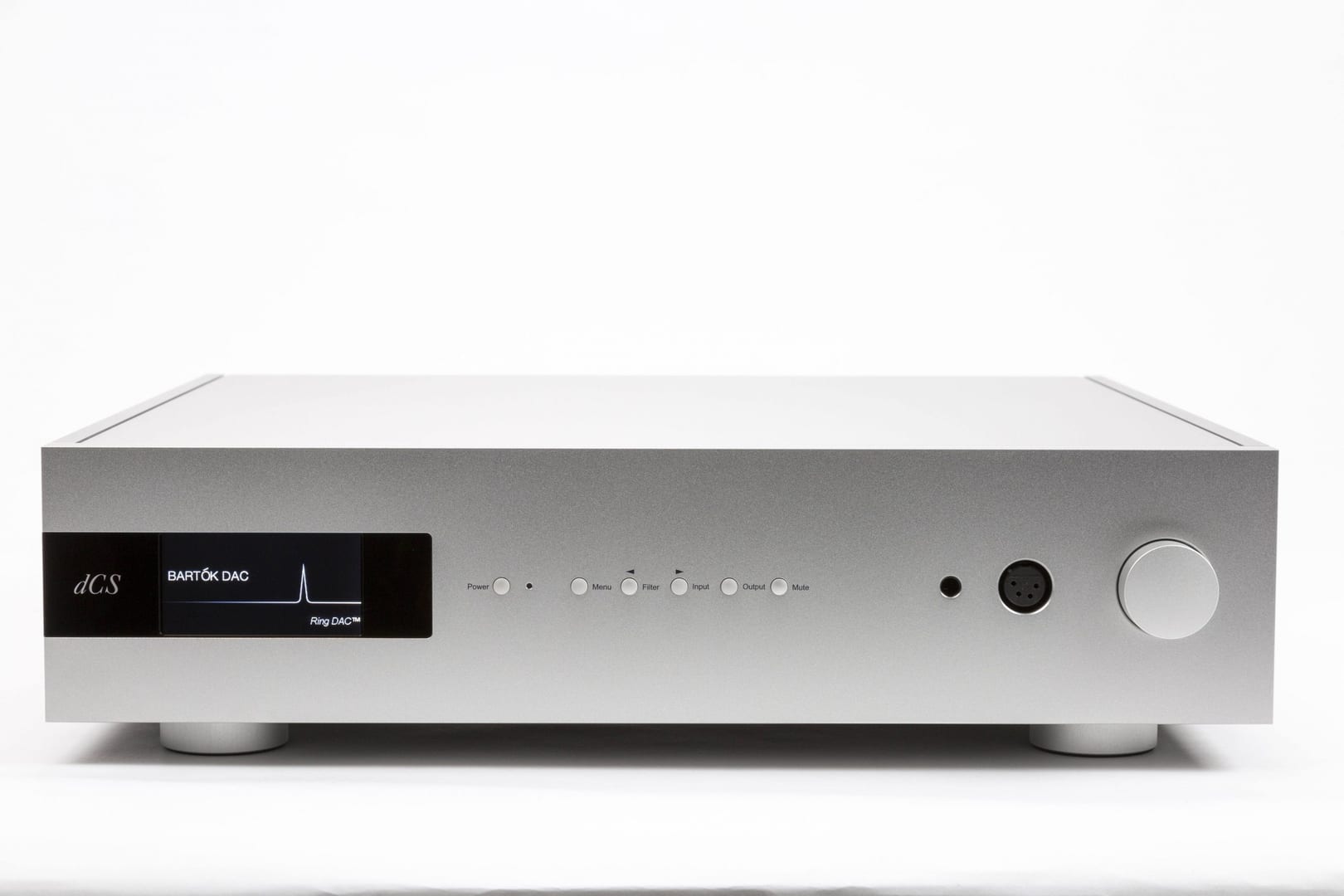 dCS Bartók DAC 
$13,500 ($15,000 with Class A headphone amp)
Is it digital or is it analog? You tell me. The beauty of Bartók is that it blurs these format distinctions beyond any media player I've ever used and thus does the unthinkable; it fully engages me in the musical journey, urging me to listen, and listen, and listen. It establishes a visceral and addictive response to music of such immediacy that it is like witnessing a recording at the microphone—from the opening transient to the last gasp of acoustic decay. Its sensitivity to dynamic shifts, micro to macro, is without peer in my experience. Tonally Bartók cut a neutral path, swinging neither cool nor hot on the sonic spectrum. Treble response is flush with air and extension, and low frequencies are pitch perfect and tactile. But outweighing any single benchmark or analysis, Bartók celebrates music with a profusion of harmonic body and dynamic urgency that calls to mind the finest in LP playback, without vinyl's endearing quirks and idiosyncrasies. Back to my original question—digital or analog? The short answer is that when I become happily lost in my favorite music, it just no longer seems to matter. That's what makes Bartók golden for me.
Sota Cosmos Eclipse Turntable
$9700 with vacuum (Total Eclipse upgrade for Cosmos owners, inquire for price)
Sota's premier vacuum 'table and I go back a long way. It was the fulfilment of a dream when I bought it in the 1990s. Compared with the massive, open-chassis, suspensionless designs of many contemporary models, the Sota Cosmos looks positively restrained and of a bygone era. But though its traditional lines might suggest dotage, it still combines attributes that I find indispensable—progressive vacuum hold-down, excellent acoustic/mechanical isolation, a dampened subchassis, and a suspended platform that can suffer a San Andreas episode without a skip. Then I heard about Sota's latest upgrade for current Cosmos owners—a major one. The Total Eclipse package added a three-phase motor, mag-lev platter, new electronics with precise speed-control from Phoenix Engineering, plus various fine-tuning twists and tweaks. I took the plunge, and the performance gains were nothing short of stunning. Outwardly, it's still clearly recognizable as a Sota, but audibly it has entered a new league of stability, toe-tapping pace and musicality, and profound low-level resolution. The fullest sense of a musical performance in three-dimensions now becomes eerily real. I've called Sota's Cosmos a true classic in the past, but now it's nothing short of a classic reborn.
Aesthetix Mimas Integrated Amplifier
$7000 (phono card, $1200)
My Golden Ear recipient a couple of years ago, Aesthetix's first-ever integrated amp has only grown in my esteem. It embodies many of the classic sonic virtues of the golden era of tubes, but with the ease and control and extension that are hallmarks of today's finest. Yet Mimas hasn't been resting on its laurels. After I received a call from Aesthetix founder Jim White, my Mimas was returned to the factory for the installation of a highly anticipated phono card into a bay at the rear of the chassis. Remarkably, given its small size, the phono card provides both mm and mc capability via two inputs; it also has a fully discrete, FET-based, high-gain differential circuit, featuring Wima film capacitors. Conceived for modern die-hard analog enthusiasts, it's software driven with adjustable gain and loading from Mimas' front panel and nifty aluminum remote control. Analog playback has always been an Aesthetix specialty, and the updated Mimas didn't disappoint. I was not only surprised by the sheer silence of this phonostage, but frankly a little shocked by the transient fireworks and dynamic liveliness that began springing forth from my vinyl collection. I originally dubbed Mimas "the very definition of what I am seeking today in an integrated amplifier," but I need to amend that characterization. Now it's also among the most versatile.