2019 Golden Ear Awards: Andrew Quint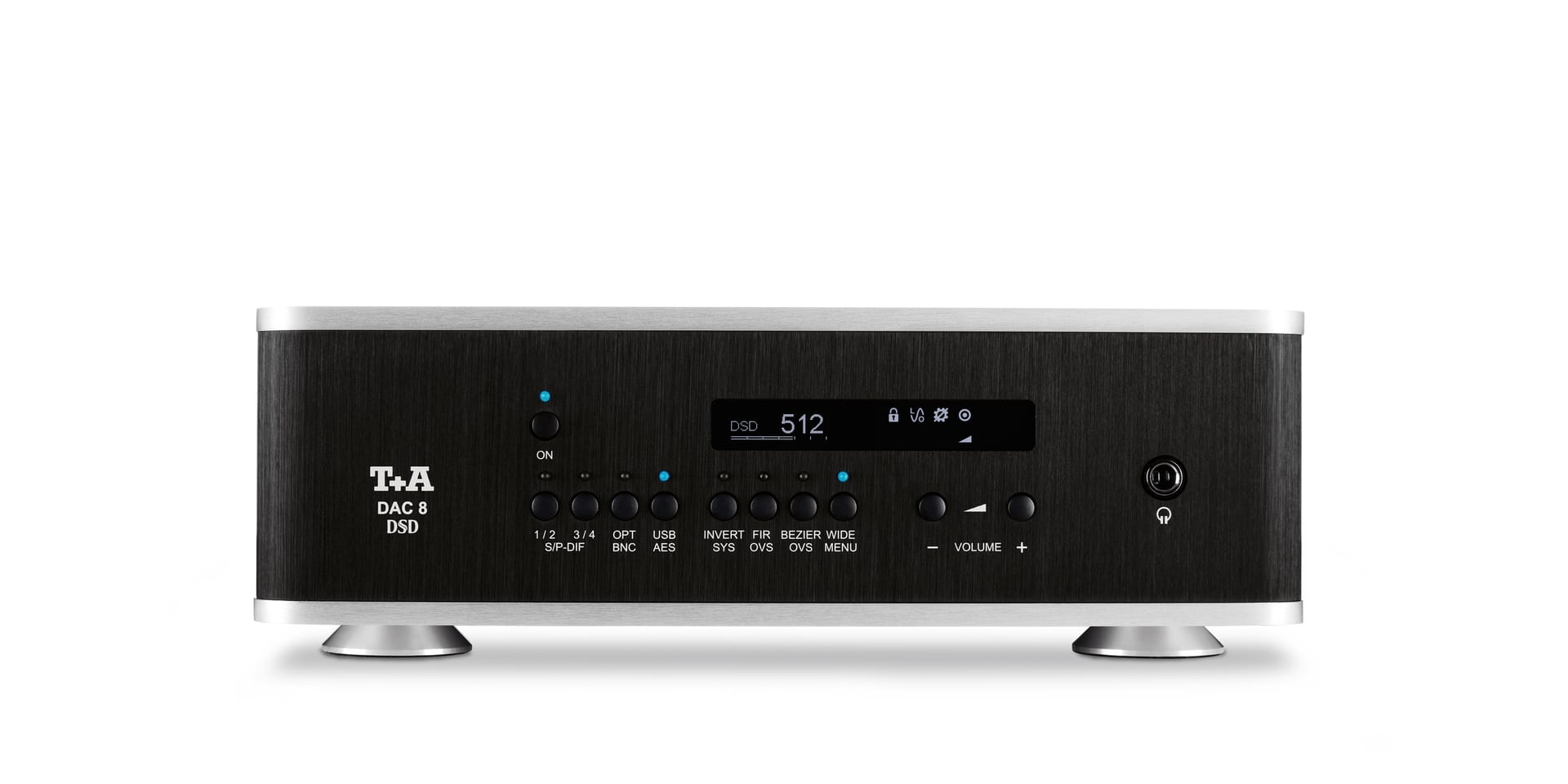 T+A Elektroakustik DAC 8 DSD Digital-to-Analog Converter
$4450
Many digital audio experts maintain that it's just not possible to optimize decoding of both PCM and DSD data streams with a one-lane architecture, even though there are plenty of DAC chips available that can handle both classes of files. With (at last count) 13 engineers on staff, T+A elektroakustik GmbH & Co. is a research-oriented manufacturer that builds its DACs and disc players with completely separate paths for PCM and DSD signals. In the case of the DAC 8 DSD, a product priced considerably below those in the German company's no-holds-barred HV series, the PCM pathway features four 32-bit Burr-Brown converters per channel in a "double symmetrical circuit" that's capable of measurably linear and dynamic performance. Oversampling is accomplished by a 56-bit processor employing unique algorithms to achieve precise timing parameters, the user choosing among several filter options. For DSD, T+A developed its own one-bit converter composed of discrete components to preserve an unadulterated signal path for delta-sigma audio content up to DSD512. The analog section of the DAC 8 DSD is meticulously executed and, with multiple digital inputs, single-ended and balanced outputs to an amplifier, and a volume control (a full-function remote, in fact), audiophiles with only digital sources can manage nicely without a preamplifier. World-class sound at a reasonable cost.
Pass Labs XA60.8 Monoblock Power Amplifier
$13,500
Nelson Pass pioneered the solid-state variant of Class A amplification back in the 1990s (I still have Aleph 0's powering the rear channels of my multichannel loudspeaker setup) and his X.8 series, introduced at CES in 2014, represents the designer's most advanced implementation along these lines. These substantial amps—close to 90 lbs. a side for "only" 60 watts per channel—feature very large power supplies and an awful lot of metal devoted to dissipating heat so that the device can be biased further into Class A operating territory than previous Pass products. The input stage utilizes complementary Toshiba JFET, MOSFET, and bipolar transistors—parts now discontinued, but not to worry: Pass has a large stockpile. The result is power to spare, but power that doesn't slight the detail and timbral nuance present on the finest recordings. The presentation has the coherency and lack of electronic artifice of modern tube amplification with the low-frequency grip and authoritative dynamics associated with the best solid-state. I've used the XA60.8 to thoroughly evaluate 15 dynamic loudspeaker models over the past few years and have never sensed that they were running out of juice (at least not in my room) with the most challenging source material, or felt the musical potential of any transducer under consideration was limited by these magnificently conceived and built components